Zoe Powell- Update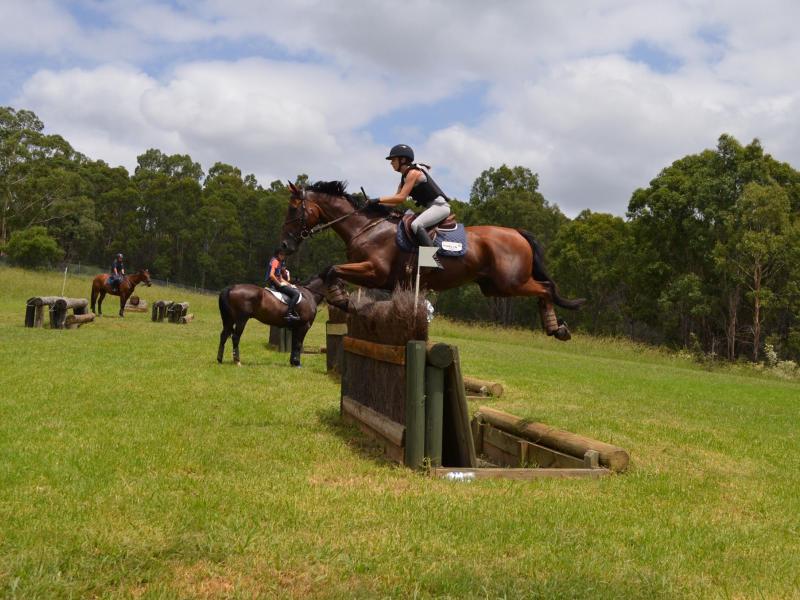 And the new year begins! I can't believe its 2019 already and what a year I have planned! I have decided to take a year off uni to pursue some riding dreams! Some of these including competing at Melbroune International and potentially moving up tp 3*** by the end of the year!
Huck and I attended the SIEC Hit Out clinic in early January where he had his first xcountry start for the year. Huck flew over everything without a problem including a big ditch palisade which you may have seen on my instagram (@aussie.eventerr). The day was a scorcher and so I sported my Sagitta Sleeveless Tech Top and which gave me great breathability and helped get ride of my t-shirt tan..serious rider problem am I right!
January was on overly exciting month due to the new addition to the family, Yambaah Prince (Yami). I got this gorgeous boy off the track to pursue one of my 2019 goals of retraining an OTT straight from racing. Yami is a bay gelding standing at about 16.3hh. He has lovely movement, great bloodline and is an even bigger snuggly bug then Huck! So make sure you look out for our first ride together and hopefully you will see us out and about competing soon.
Finally, preparation for the eventing season is pretty much in full swing with preparation for Wallaby Hill extravaganza in early Feb and SIEC Eventing Classic at the end of February. Im already excited to see what this year has in store for us…to bigger and better things!
Until next time,
Zoe