Zoe Powell - Update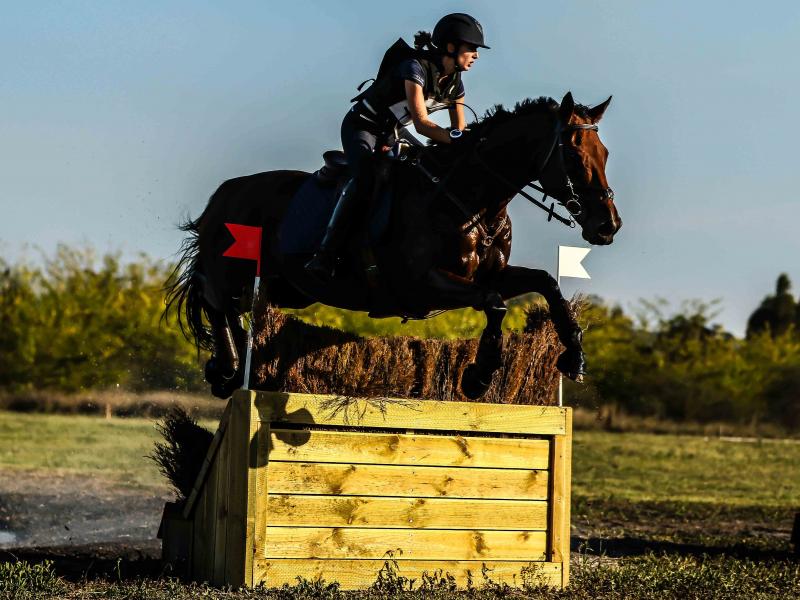 As Huck and I headed to the Equestrian Eventing National Champions I was eager for the big weekend ahead. We had been back home in Sydney for a couple of weeks for uni break which allowed me to fit in some much needed lessons with my instructor Karen Tinney.
Huck's dressage test saw a massive improvement! He was a lot more relaxed and responsive, which allowed me to move him forward into the bridle. He scored 64.4% which I was over the moon with. Huck (being a 17hh TB) has always struggled with the dressage phase and I feel we are finally getting the hang of things.
Out on XC, Huck ate up a very big, challenging and technical course with ease. Coming in clear and on time I feel it was one of our best rounds yet! He came back so easily and didn't look or spook at a single element. He really is a xcountry machine!
After such a big start to the weekend, an early showjumping round on the Sunday saw us pull an unlucky rail due to rider error. Huck seemed pretty tired by this point but still tried his very best.
I was so proud of Hucks efforts over the weekend! We were put in the most competitive class out of the three 105's and finished up 14th. After such a great weekend I am so excited to do our first 1* at Gundagai Horse Trials in late May!
Until next time!
Zoe
Photo credit: @equusbybrittany