Sophia Landy- Update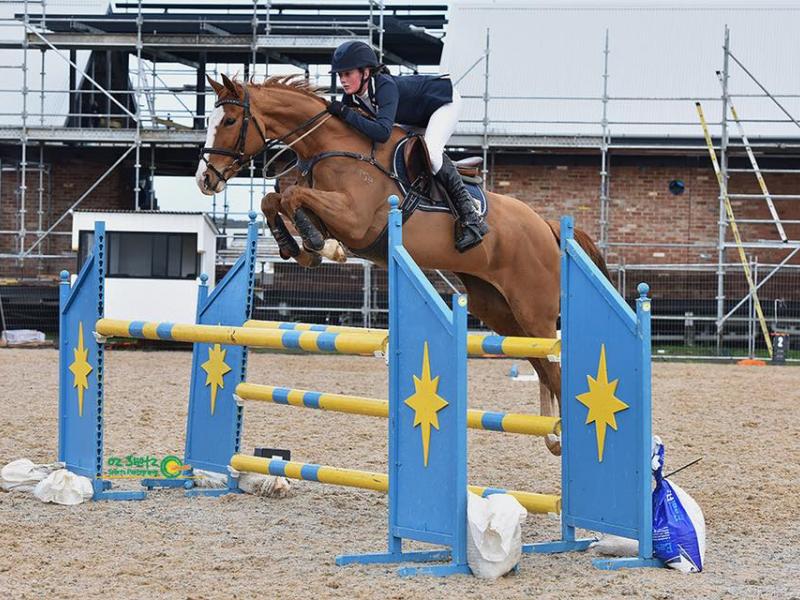 The season is in full swing and we have been out show jumping and eventing most weekends with some great results and improvements made by all horses. Our first event was EV Spring HT at Werribee, where we had 6 horses competing in a range of levels. Hughie stepped up to 2** level for the first time, and put in a seriously impressive performance to finish on his dressage score to place 3rd! Geisha was not far behind in 5th in the CIC 2** also jumping double clear. Chuckle had a successful run around her first EvA 105 track. She is really starting to grow up! I also had Zachord, Cricket and Sapphire in the EvA 95, who all jumped clear cross country.
The following weekend we were off to Boneo for the Victorian State Show Jumping Championships. This was the most relaxing show we have been to in a while, with only 4 horses attending with just a class or two each per day! Hughie competed in the Young Rider Championship, which wasn't meant to get too big according to the entry form! It was a different story when we rocked up, day 1 being a solid 1.30m and progressing upwards from there with the final day being 1.35m – 1.40m track. I was so impressed by how well Hughie coped with this massive and unplanned step up! He finished 5th on Day 2 and 5th again in the final on day 3, to place 6th overall, jumping some superb rounds!
Geisha cemented her place as the 1.20m class specialist, taking out yet another win at this level! Hughie also placed 3rd in the 1.25 open height class. Chuckle and Milo also jumped super in the Young Horse Series. It was Chuckle's first time jumping around 1.10m tracks and she was great!
Being due for a road trip, we headed off to Canberra horse trials two weeks later, in pursuit of a MER (qualifying result) for both Hughie and Geisha so that they would have their final qualifier for Australian 3DE. It was a great weekend, a few glitches in each of Hughie and Geisha's three phases but they both finished very competitively with Hughie in 4th place in the CIC 2** and Geisha just behind in 7th. Both got their qualifying MER with ease so we are ready to go for Adelaide! Chuckle jumped double clear in the Eva 105, with just a few time penalties cross country costing her a placing. And Zachord had a great training run in the EvA 95 showing lots of improvement.
It has been an incredibly busy month, with so much going on behind the scenes with horses in for training, breakers and my own youngsters, as well as managing this wonderful team of competition horses. We are now looking forward to the next few events and the final preparation stage for the Australian 3 Day Event (Adelaide).
Pic via: Oz Shots