Naomi White- Update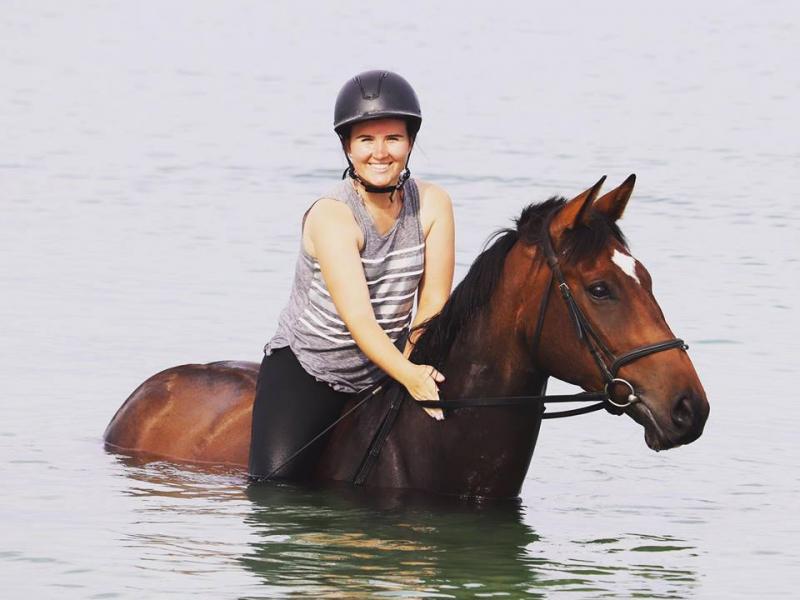 Both of my horses have taken it pretty easy over the Summer whilst I have been working the cherry farm during the harvest, and even got away to a holiday in Bali!
Having young horses, it is refreshing for them to have breaks and let their bodies recover with all of the new muscle strength they have developed in their training. However, bringing them back into work can be "fun". I like to include at least a weekly trail ride for both horses to keep their brains fresh and relaxed and lately I had the chance to take Austin to the beach, which is a great alternative in the heat.
I'm looking forward to gearing up for the season ahead as there are lots of local competitions to gain lots of experience for both horses. After slowing down on holidays having time to reflect, I am eager to get stuck into daily training for where my true passion lies - eventing.