Naomi White- Update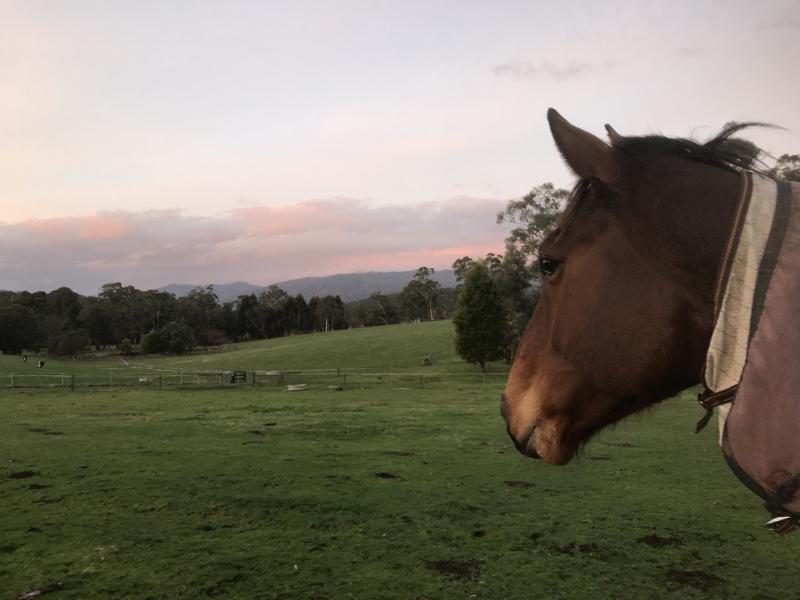 It was a tough decision deciding what sort of a horse to buy after losing Finn. When I brought Finn it was a choice to start from the bottom and I had planned for it to be that way. This time around however, I wasn't expecting to have to start from scratch but I came around to the term that the best place to start a new journey is at the beginning.
After looking at a few horses, I actually came across two that intrigued me in different ways so I'd love to introduce you all to them!
The first horse I chose is Maverick, an off the track 4 year old TB that had around 10 starts with Logan McGill racing. He had raced a couple weeks before I went out to try him, he showed nice movement, a playful attitude and actually got me off on our first ride but for some reason I wanted more of him. Once he was home, the second ride I had he showed me how well he could buck me off, but since then he's began settling and enjoying working to please me as his rider. I plan to start jumping him soon and would like to have him out at a competition this season. I have decided his competition name will be 'Great Northern' as that was the swordfish symbol Finn had as his brand.
The second horse I also chose is Austin, a Warmblood x TB 4 year old that shows a great attitude and lovely natural movement (that I can't sit to). I've entered him into his first competition at Spring Horse Trials in the EV65 so now it's time for him to learn to jump and introduce cross country. I have decided his competition name will be 'Austins Adventure' to carry on Finn's name of 'Adventure Time'.
I've had such supportive friends and family to help me through this new stage of moving forward and I am probably hungrier than ever now to give myself the chance to get back up to the international levels. I am enjoying these two new horses and love getting to know them. I have high hopes for them both but will take my time to establish a good partnership.