Naomi White - Rider Update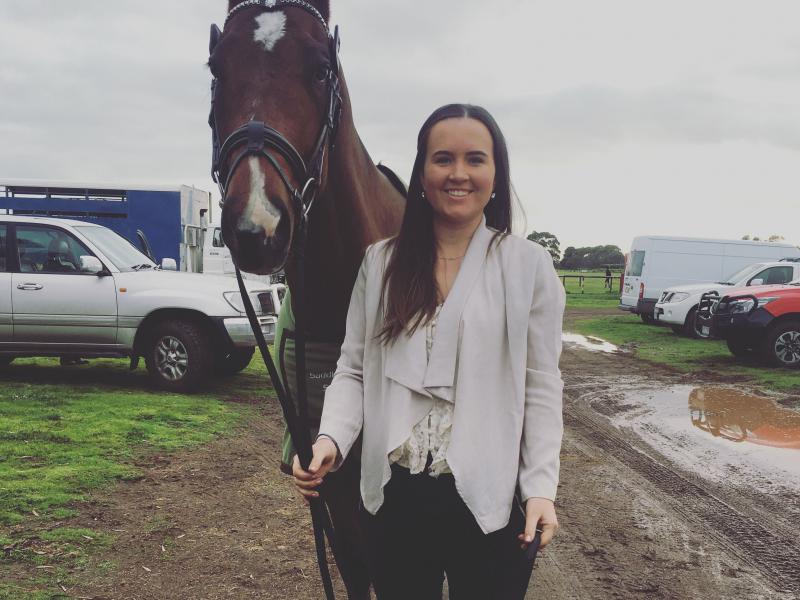 June finished our eventing season with a bang when my horse Adventure Time (Finn) finished in 3rd place in the 6 year old Young Event Horse Class at Melbourne.
There were about 15 other 6 year old eventers to compete against, and all the horses were scored on their confirmation, dressage ability and paces, jumping technique and overall impression. It was exciting for Finn to do so well in this type of class, because I'm now reassured I'm not just bias with my opinions of him as a superstar showing potential.
I then returned to Melbourne International 3 Day Event to cheer on some of my fellow eventers and watch my old horse Mighty Tosca pilot around his new junior rider around the one star track. This was equally exciting to see as it was hard to be there and not competing myself.
Finn has then had 3 weeks of holidays resting in the paddock and will return to work this weekend, so long as I can find the motivation to get back out there in the cold, dark winter rain. I have set some goals for the upcoming season and can't wait to see what outcomes we achieve.
My favorite item of Dublin Clothing currently is my Hannah Trench Coat, as it's well fitted to a woman's shape despite the many layers i pile on underneath to stay warm.