Naomi White - Rider Update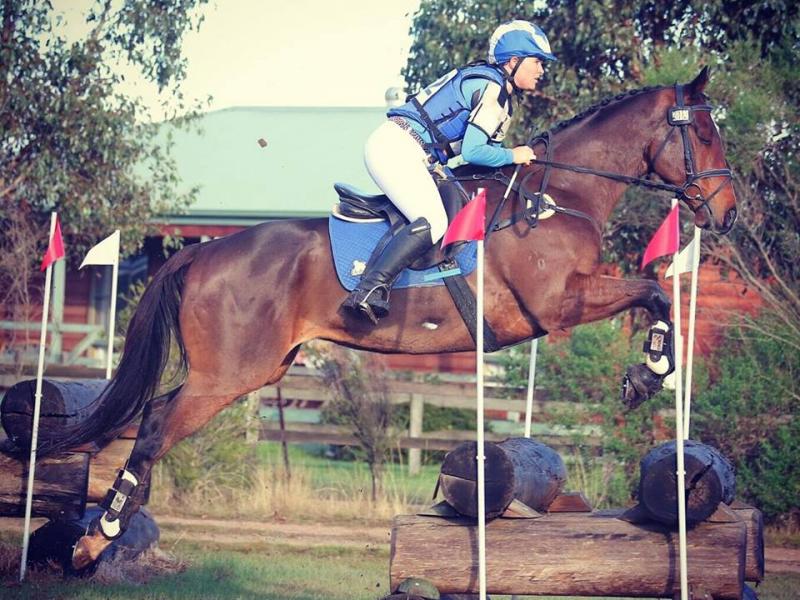 May was a very busy month for Finn (Adventure Time) and myself. Firstly, we competed at Ballarat Horse Trials in the EVA105 in a large, challenging field. We were sitting midfield after a relaxed dressage test, then I didn't ride my best

showjumping round to have 3 rails down, but made up for it with a clear cross country round the day after! The course was quite tough and I was impressed with how Finn tackled it.
Our next competition was Colac One Day Event in the open section of the Grade 1. It was only a small section of other competitors and we were sitting 4th after dressage, then the showjumping round was much more precise after a solid lesson

with my coach Emily Anker through the week, to jump a clear round. The cross country went well with Finn not phased with any of the jumps, but not a chance we were going to hoon around as fast as the pony club kids do! .. So we finished in 4th place.
Finally, the last event for the season was Woady Yaloak Horse Trials and we had continued success. A promising dressage test placed us 9th in another large field of competitors. A clear showjumping feeling very comfortable moved us up

to 5th so I was planning to go fast cross country. Although I thought I was travelling the pace we needed, it wasn't quite enough so we picked up some time penalties which dropped us back to 9th.
I'm so proud of the consistent season myself and Adventure Time have had. He's stepped up to the 105 well and only keeps feeling stronger in his body and keeps trying his hardest, which is what i really value in a horse. He doesn't quite

get to rest yet, because I've entered him into the 6 year old young event horse competition at Melbourne. I'm excited to see how the judges rate him as a young eventer.