Naomi White - Rider Update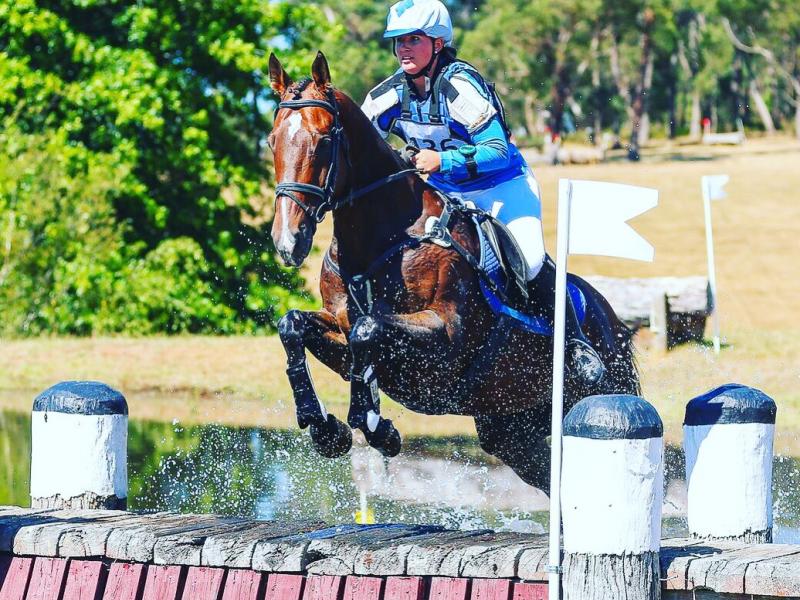 We compted at another local competition at Yeringberg Horse Trials in the beginning of April with Adventure Time (Finn) in the 105 and Playful (Simba - who is for sale) in the 95. Simba has settled well back into competing and had a cute, consistent test to be sitting 5th after dressage, then an unexpected trip over a fence in showjumping had me embarrassingly pop off the side.. with nothing hurt but my beautiful white dublin jodphurs. We were still able to go round the cross country and had a clear and undertime super round! The pleasant surprise success of the weekend was being in the lead after dressage on Finn, even after feeling we had more to offer. He then jumped a really confident clear showjumping round so we made sure our speedy pants were on for cross country and picked up no penalties there either to finish in 1st place!
This weekend just gone I took Finn to Heytesbury Horse Trials to compete in the 105, along with one of my students and her horse. Knowing we now had the ability to be competitive in the dressage, I was determined to pull another good test and felt quite successful being in 4th position after doing so in a tough field. Again we had a clear showjumping round, despite the slippery conditions and no studs! This moved us up to be in the lead overnight before cross country. I had decided to take it easy on course despite our position on the score board, because the grounds had a fair bit of rain and a slip could be much more costly than time penalties. Unfortunately a big bank drop was a tricky question to ask Finn when he hasn't trained alot of these, but he trusted me the second approach to it so we completed the course neatly after this and still finished 11th with the course providing difficulties for other riders also.
I'm super happy with the improvement I'm feeling on each of my horses. Coming into winter I'm set up well with my Dublin winter range to keep the level of training just as concentrated.