Naomi White - Rider Update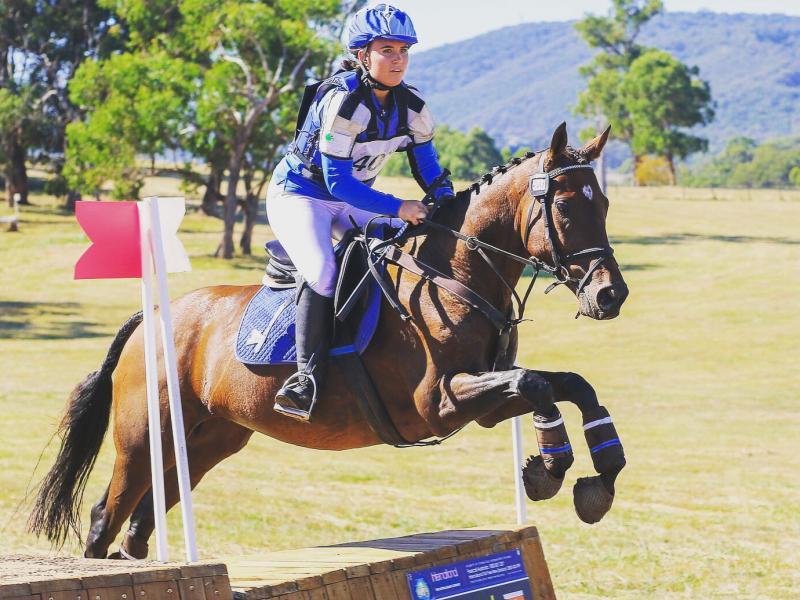 First EA event for the year was Tonimbuk Horse Trials where I took Adventure Time (Finn) to compete at his last EA95. He provided a relaxed dressage test to be sitting 8th then show jumped clear to move up a few spots. We then were having a great cross country round, but unfortunately a rider fell on course before us so we were held, then finished the course well but picked up some time penalties to finish 8th. Finn gave me a super feeling on course though that he was ready to step up a level!
So Wandin Horse Trials was the following weekend and Finn stepped up to compete in his first EA105 and tried his heart out. (One of the reasons I love this horse) We got to show some fancier moves in the dressage and were sitting 7th after that phase! I was quite nervous going cross country as its been over a year since competing at that level, but Finn giving everything a good crack had me feeling so proud when we came through the finish with just 1.6 time penalties. We also show jumped with just one rail to finish 8th!
Meanwhile Playful (Simba) also stepped back out onto the eventing scene and he didn't miss a beat in the Ea80! A really cute test had him sitting 13th after dressage, and then the rider got carried away to pick up time penalties for going too fast on cross country.. Oops! Then a neat show jumping course had us finishing in 10th place.
Both wandin and tonimbuk are such beautiful venues for events and the eventing season is in full swing and I'm loving it !!