Naomi White - Rider Update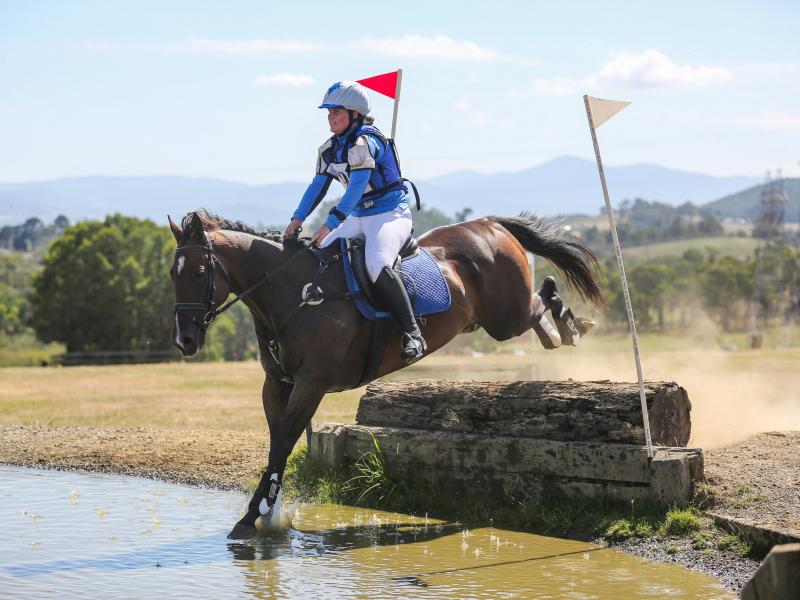 In January both Adventure Time (Finn) and Meanwhile Playful (Simba) were both brought back into work slowly. Finn and I attended a cross country clinic with Nina Clarke at Tonimbuk to ensure our cross country progress hadn't been forgotten from last year, and luckily they hadn't.
I then recently went to Tasmania for ten days for a well earned holiday with my partner and some friends. I think to sum Tasmania up, I couldn't help but notice so much land that would make perfect horse properties, but then summer down there felt like our winter so I was quite happy to get back and get Finn ready for our first competition of the year: Seville Horse Trials.
Seville was the pony club I went to for many years before I Joined EA, so it's always good to see a few familiar faces at a local competition. Last year at Seville Horse Trials was Finn's first ever event and he won the open Grade 4, this year we competed in the open Grade 2 and with a consistent dressage test and a clear showjumping and a clear tricky cross country course, with more skinny fences than I can count on one hand, we finished in 3rd place.
Next will be Tonimbuk Horse Trials and following that will be Wandin Horse Trials where Simba will return to the eventing scene also. After a nice kick start to the year, I'm looking forward to advancing both horses up a level.