Naomi White - Rider Update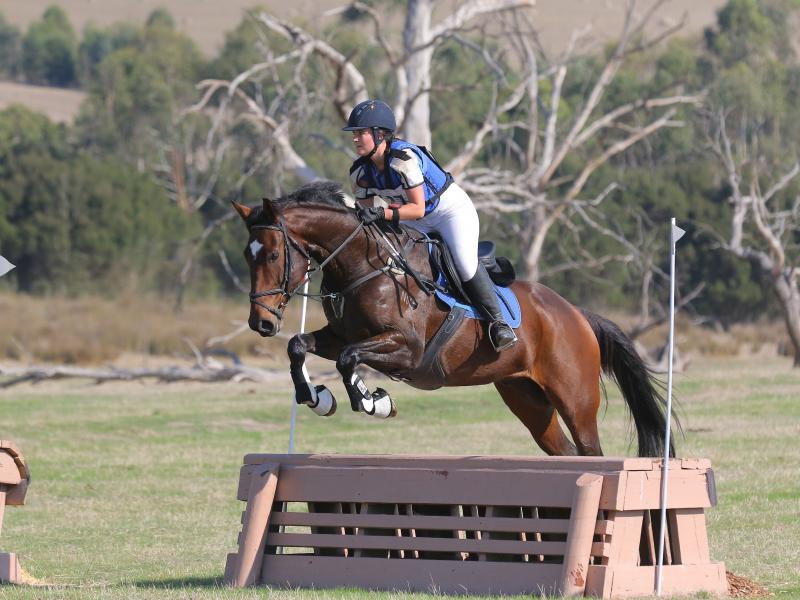 After an introductory event at my local Seville Pony Club to start the season, we then headed to Wandin Park Horse Trials which is always a great weekend! Both horses took quite well to the big atmosphere after us implementing some management strategies for their 5 year old brains to concentrate! With all three phases on the same day, they both had a few tired rails and a few time faults on cross country but still improvements in both of their behavior after some solid training.
I then had a recovery few nights in Darwin with my boyfriend on a short holiday he had booked for my birthday. After a beautiful day in Litchfield National Park, to my surprise he proposed and came home from holidays with him as my fiance'!
This weekend we had Yeringberg Horse Trials with both horses in the EV80 but separate sections. After them both being in good positions after dressage, I was hungry for them to finish with a ribbon for their efforts so pushed to make time on cross country and they both jumped lovely clear rounds showjumping to both bring home the win! Such a lovely experience for them both to win at the same competition and is some reassurance that their training is going in the right direction. Whether it be good riding or a lucky engagement ring, either way I'm happy!