Naomi White - Rider Update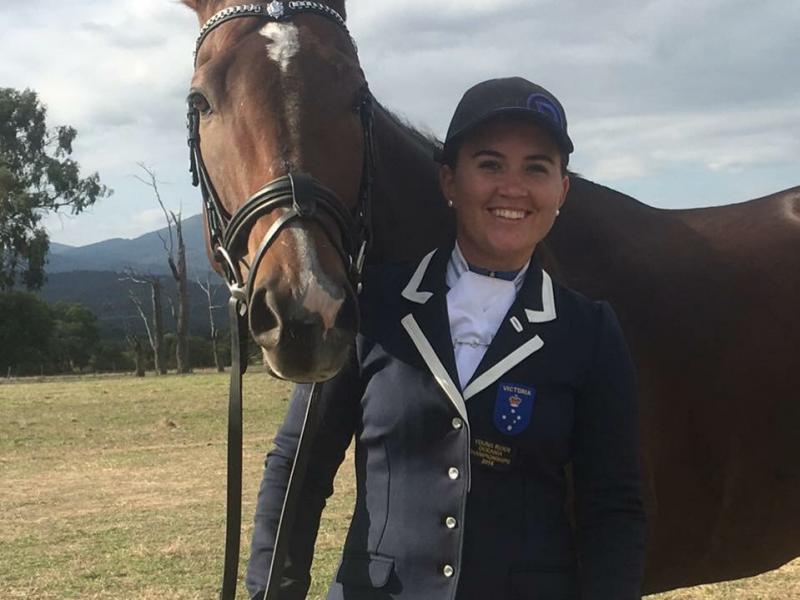 If I had of been writing this a month ago, I would be telling you how Finn was eating up every one star competition we had entered so we went to enough competitions to get our qualifiers for the Melbourne International 3 Day Event. My excitement of how Finn was progressing was my complete motivation to knuckle down this competition season and the hard work was paying off with clear cross country rounds, improved showjumping and dressage scores of over 70% in the one star tests. We went from deciding to give one star a crack, to then giving ourselves the chance to qualify for Melbourne and then leading up to Melbourne I even had the taste that we could really have a good chance at doing well.
I was so proud of Finn just for reaching this stage, and confident with the extra experience I now had behind me to prepare a horse for a 3 day event, plus Finn was young and legs ready to run. He was fit, well and the morning we left he came cantering over for his morning feed, ate the lot and as I changed his rugs before putting him on the float to head down to Werribee I was in awe of how he had developed into a strong, athletic, good looking horse. But how quickly things can go wrong has really blown my mind.
Finn had begun to colic in the float on the way to Werribee, and upon check in he was very unsettled. I was so confused as we had done everything right to lead up to this event and we had done the drive many times before. My first thoughts were oh no, there goes my lesson I had booked to tune up the dressage on that day, then as Finn didn't seem to settle it was then the event I decided to let go of, for the sake of giving Finn the treatment he required. Being in Werribee already, we took him to the Equine Hospital for the experts to do everything they could. For a reason I am yet to understand, and maybe will never understand, my champion Finno didn't improve and after hours of him being uncomfortable and tough decisions, I had to let him go.
No rider can prepare themselves for the moment of saying goodbye to their champion, team mate and best friend that they had so much hope for the future with.
Finn was only at the beginning of his journey, and at this stage I can't accept it was meant to be. What I can be grateful for is so many rides of joy when I couldn't help but pat him mid trot or canter for offering that extra 10%, taking on all the challenges I put before him, staying relaxed when surroundings were chaotic, breaking my first bone only out of excitement, teaching me how to ride a completely different horse to my last, but most of all Finn was the horse that helped me to embrace and enjoy the adventure, no matter what stage or level we were at. It really was an Adventure Time and I will miss him so much.
So here's to the saying 'that's horses', because us riders can never know what is around the corner. I hope the next corner for me involves a new horse with big shoes to fill because the only thing to keep my chin up is to keep doing the sport I love - eventing, with the animals I love.