Naomi White - Rider Update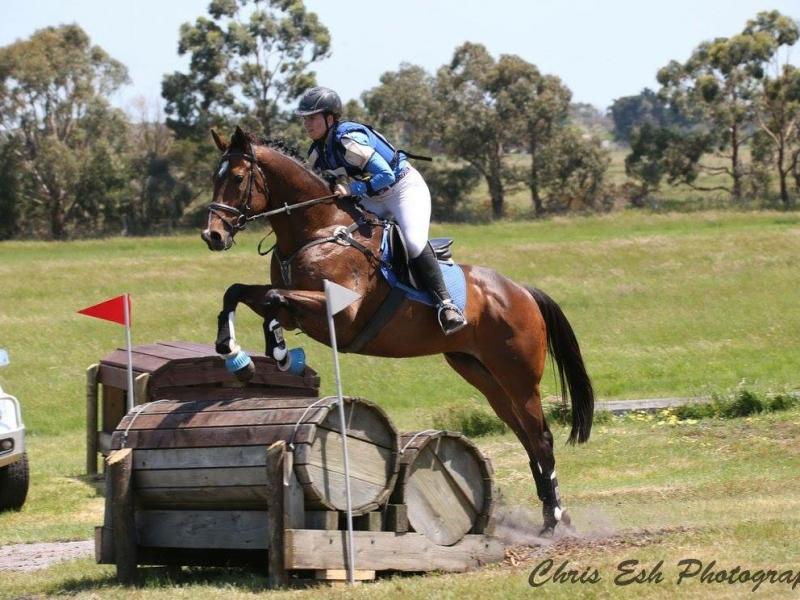 Adventure Time (Finn) and my first competition for October was at Yarrambat Pony Club's Horse Trials in the Open Grade 1 section because I had missed a run at Candlebark because of my sister's wedding in Echuca. The wedding was an awesome weekend however! Yarrambat gave us a bit of a wake up call on cross country with a few tricky questions toward the end of the course. I stuck a very close fall climbing back on from the side while Finn kept cantering after a sticky sunken road combination, then we were a bit shaken after that and had a disagreement at the third last combination but got through the finish flags to leave it at that for the weekend.
So then it was time to get our groove back! Nothing better for that then a squad session. The next weekend we had Victorian Eventing Squad and got a worthwhile experience riding the dressage test through with the critique of one of the regular dressage judges in the higher levels. We had a positive cross country session to pull back into place the important little things I need to do to keep Finn confident.
Tooradin Horse Trials was the following weekend and we got to put into play everything we had learnt. It was success for Finn and I with an improved feeling in our dressage and then to showjump clear and come in clear and under time for my first time at Tooradin! Normally those bush tracks at Tooradin always cause me to pick up a few time penalties but not this time!
There's only one competition left for us this season at Avenal Horse Trials, then my partner and I knuckle down into our first cherry season over the summer.