Jade Salpietro - Ambassador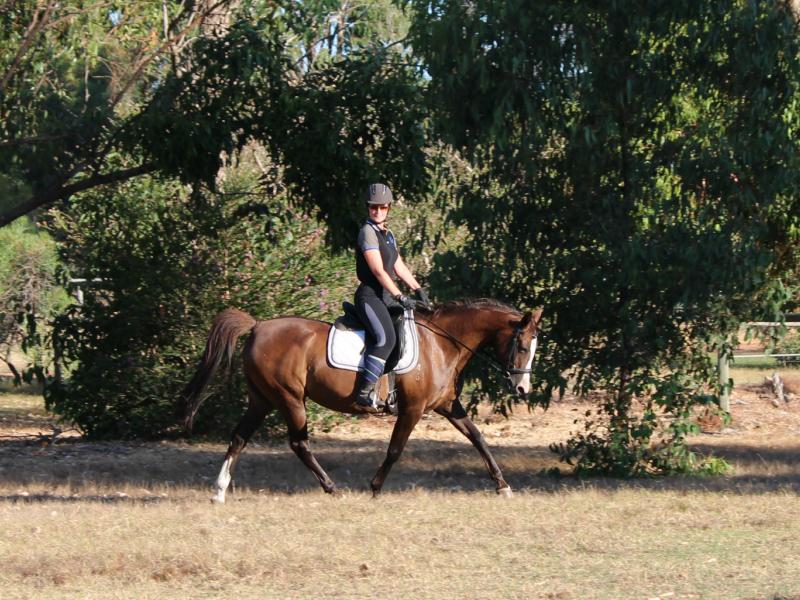 Nervous riders often have a fear memory which they replay in their heads long after the incident has occurred. For me, it's a recollection of riding a bucking and bolting horse down the road. I can still remember eyeing off the bitumen and saying a silent prayer in hope that I wouldn't connect with it. Despite the fact that this "oh crap" moment happened more than 15 years ago, I always get sweaty palms just thinking about riding down the road.
But, guess what? Thanks to a lovely neighbour of mine, her beautiful mare and my own wonder horse, Phoebe, I may have finally put that fear behind me. Having a steady, level-headed horse has really stretched my comfort zone and put back the joy into riding. To think of all the glorious sunny day trail rides I have missed out on over the years!
My riding confidence has come along so far, that sadly it's now time for Phoebe to enrich the life of another rider. With the cooler weather and shorter days upon us, the reality of keeping two horses in work has hit home. Like other mums with young children, I have precious little time to ride and I'm clearly not going to keep meeting my goals unless I dedicate those moments to one horse. As devastated as I will be to say goodbye to my precious, wise Phoebe, I know that she is not ready to be retired to my back paddock.
So, that means that my little Welsh Section D mare, Honi, will be my main ride once again. In the past I've had quite a run of health issues with this girl, but she's currently healthy and as fit as she's ever been. I also think she has been paying attention to my rides on Phoebe because all of a sudden she is listening and trying her heart out. I'm looking forward to embarking on the next chapter of our ridden story – even if that means I need to get up in the dark and cold at 5am (and don my toasty Stella Dublin jacket) to do it.
Have you checked out the new Winter Dublin Clothing range yet? The colours are glorious, and they have the nicest layering options that will get you through morning feed-up to your lesson later in the day…or even (in my case) to school drop-off!