Bec Stoneman - Rider Update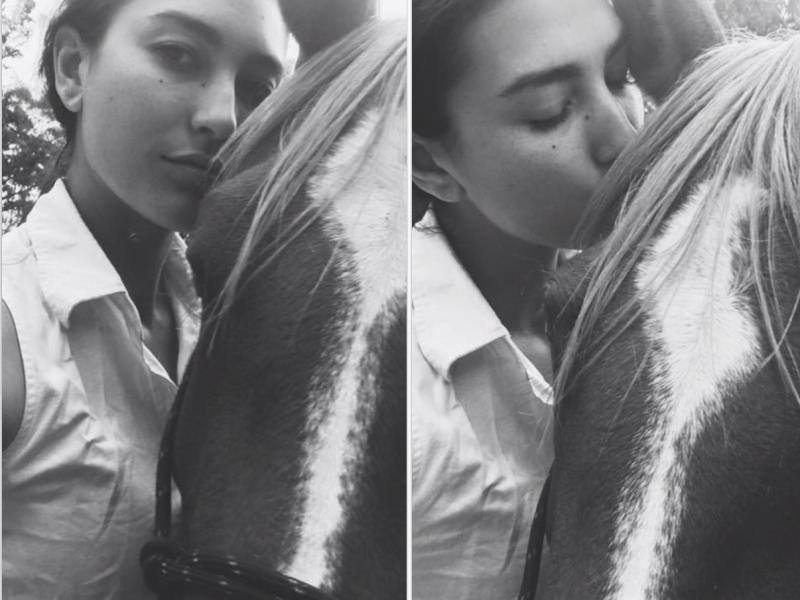 It has been a relaxing couple of months for me and my horses! We enjoyed the Christmas break and are loving the summer sunshine!
Over the break I went and visited my friend Nicky in Tonimbuk to take the horses on a holiday and get some hill training in! The Tonimbuk State Forest is the most magnificent riding! I really miss riding up there! The weather was super hot so riding in my Dublin Airation helmet and Cool it Gel tights was perfect!
We are planning a beach trip next!
Dora the Brumby is letting down nicely. She is enjoying our company more and more. She makes me laugh every day. She really is the cutest horse! Her favourite thing to do is roll in the dam! I jump on her bare back and ride her around which she loves.
A friend from America came and visited for a week and she wanted to go riding every day. She rode my arab Talieb and absolutely loved him! He was almost in her suitcase back to Connecticut!
On New Years Eve we were invited to the wedding of Marlee Horobin from Peter Horobin Saddlery! It was a spectacular wedding at their private property in Beechworth!
Our little racehorse has her first race at Bendigo this weekend! Her name is Hot Girl Wanted and is trained by Nick Ryan Racing! Keep an eye out for her!